It is with great excitement that I inform you that after almost two years of planning and preparation building has commenced on Phase 1 of the Engineering and Design Faculty at the school. The project is to be completed in two phases. The completion of Phase 1 is scheduled for the end of 2019. Phase 2 is the larger section of the project and we hope to start construction on this phase in January 2020 with the scheduled completion of the entire project being December 2020.
Professional Appointments
One of the most exciting aspects of the project is the high number of Wynberg family members who have stepped forward and offered their professional expertise, often at highly discounted fees or pro bono. This has enabled us to appoint a highly competent group of professionals at a very reasonable cost.
Project Manager, Doug Gordon of Brite Projects
Architect, Old Boy Greg Scott – Scott & Partners
Quantity Surveyors are Multi QS
Building Contractor for phase one – Granbuild
Structural Engineer, Old Boy, Mike Hurworth of MH&A Consulting
Electrical Engineers, Old Boy Martin van Rensburg of Sutherland Engineers
Town Planner, Old Boy Tommy Brummer of Tommy Brummer & Associates
Land Surveyors, Richard Abrahamse of David Hellig & Abrahamse.
Health & Safety, Ruan Buys, Jhb Safety Consultants
There has been a tremendous amount of work and effort put in by various parties, but I would like to thank two volunteers, Georgie Borgstrom from Wynberg's SGB and Saul Berman of Berman Brothers for all their encouragement, effort and time dedicated to the project.
As the project continues and the need arises other professionals will be appointed and should you wish to be involved, please contact me directly. 
email: Jan de Waal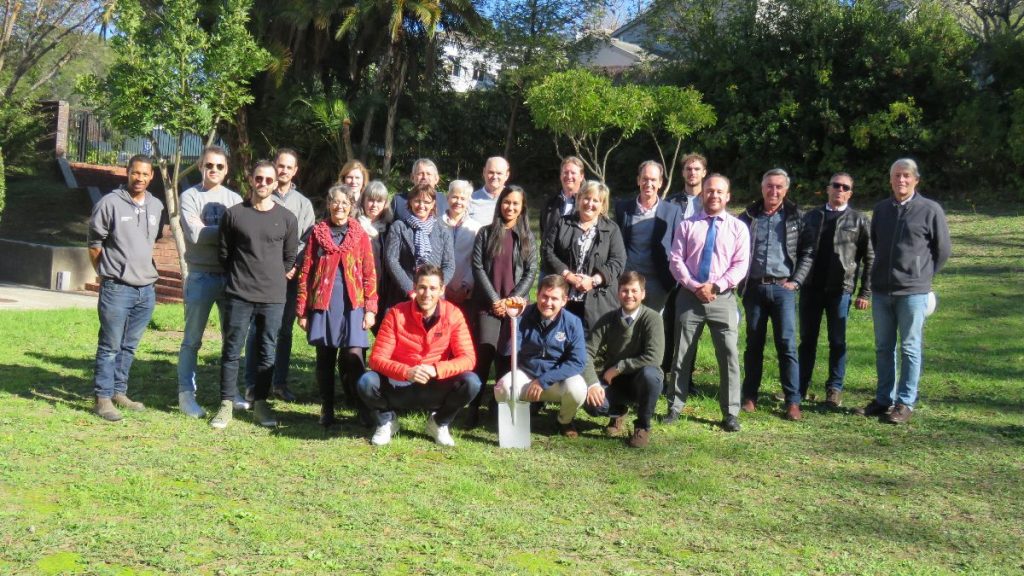 Funding
 We are extremely proud that all funding has been donated and does NOT affect school fees.  To date we have received pledges totaling 65% of the total R32 million project cost, with sufficient funding already deposited to complete Phase 1.

Many of our generous donors have further pledged additional funding towards the project that is to be paid to us in 2020. These funds will be used to finance the construction of Phase 2.  We are however still seeking additional funding to complete this phase.
The fund raising team are exploring a number of promising potential funding opportunities but any assistance, leads or suggestions to enable us to raise the shortfall will be greatly appreciated. 
You can download a copy of our funding proposal 
here
.  As the project progresses, I will update all interested parties on a regular basis.  Thank you all for your interest and support and feel free to contact me for more information. 
Jan de Waal
HEADMASTER
Some Useful Links