Since our last update, so much has happened – from pouring concrete slabs to the installation of new doors and floors.  The excitement at Wynberg has been palpable as Phase 1 of the construction of the Engineering and Design Faculty nears completion. The traditional roof wetting function held on 17 October was laid on by the contractor GB Turnkey.  It was attended by building staff, contractors and WBHS staff, and it was wonderful to finally visualize the new space, to be enjoyed by both the learners and staff.
These new learning spaces will benefit all the boys in the school at one point or another and will be used for the teaching of:
Engineering, Graphics and Design (EGD) 
Engineering Construction, already boasting a full Grade 10 class enrolled for 2020.
Electronics
Creative Arts
Art
Entrepreneurship
Technology
In additional to the students benefiting, the facility will be made available to adults who attend our night school CWESI that currently has 96 students and an enrolment for next year of 180 students.   ALL these adult students are from disadvantaged backgrounds and will have the opportunity to attend short courses as well as benefit from the subjects offered to the students.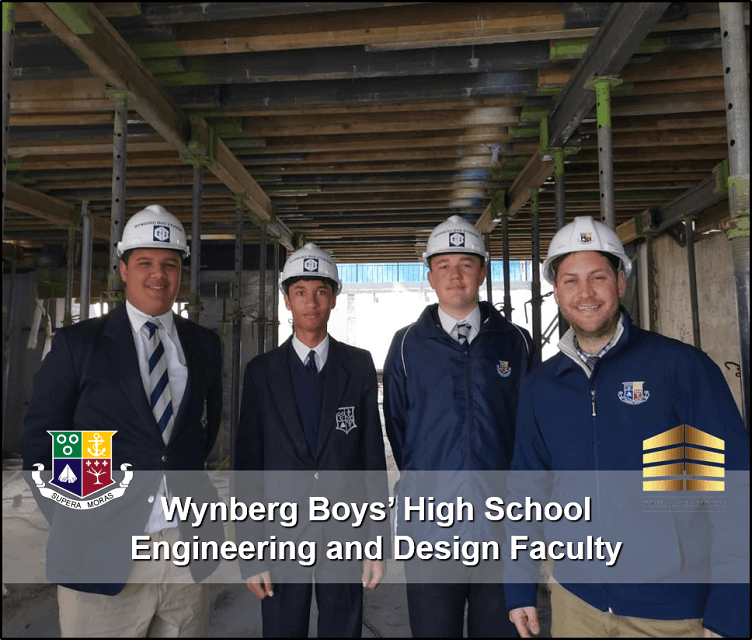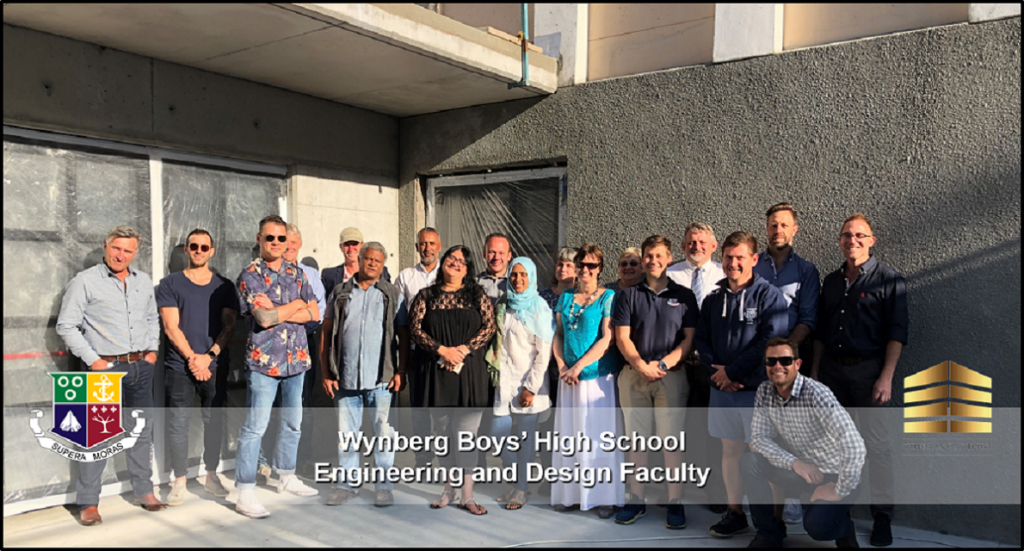 Electronics
We are also pleased to announce that construction has started on the first section of Phase 2: the refurbishing and refitting of an entire floor into an Electronics Laboratory, and three theory classrooms. This work will be completed by the end of this year and from January, the workshop will be the academic home to our Electronics students.  It will also host our first Grade 12 Electronics class, the 2018 pioneers who will write their final examinations in 2020.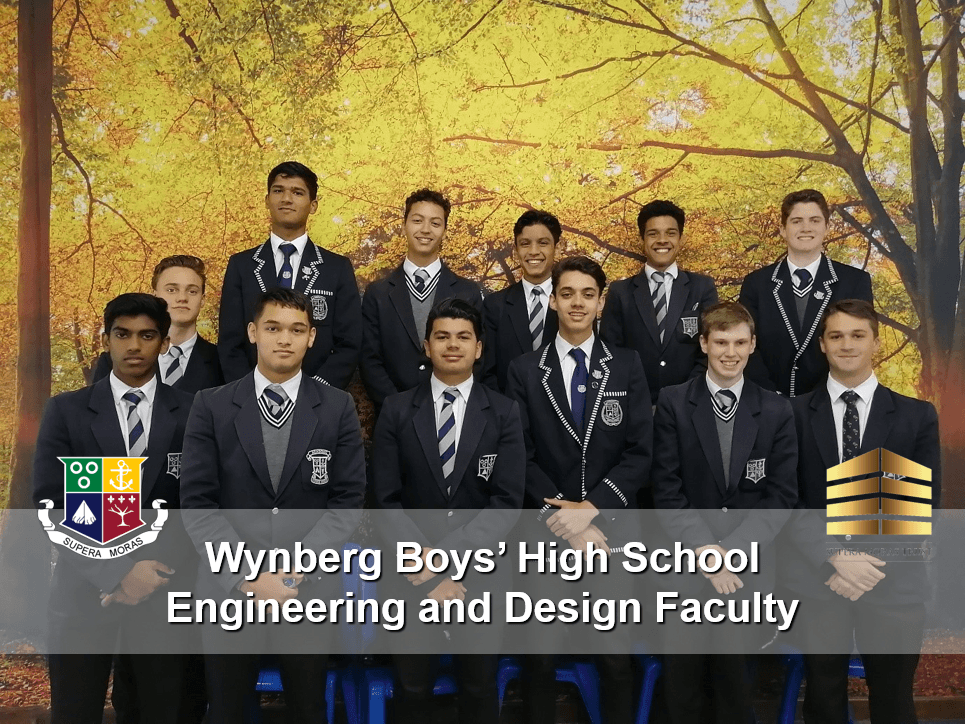 From left to right back row: Joss Bader, Uzayr Chilwan, Jared Jutzen, Isa Ahmed, Lenrique Lodewyk, Reece Mulholland, Michael Buckingham,
Front Row: Ayoub Rawoot, Furqan Booley, Kian Scholtz, Reyaaz Martin, Justin Pollock, Juan Sargeant.
Not in photo: Liyema Sondlo, Ross Petersen, Tyron Crowie.
Introducing the Art Floor
With contractors already on site, it made sense for them to proceed with the bulk ground works which form part of Phase 2 of the project.  A decision was taken by the Steering Committee to give the go ahead and to commence before the end of the year.
To date most of the communication about this exciting project has focused on the Technical and Engineering subjects to be offered in the building. Few will be aware that the top floor of Phase 2 is to house our dynamic Visual and Creative Arts Departments. There will be two Theory and two Practical learning spaces as well as a large, beautiful gallery and creative space which will be used for
art exhibitions
displays
drama lessons
performances
We are in discussion with past art pupils and other influential people in the art world, who would be interested in getting involved with this venture.
Below is an interview with our art teacher, Mrs Mandy Colman.
An Interview with Wynberg Boys' High School Art teacher, Mrs Mandy Colman, about new developments in the Visual and Creative Art Departments, as construction on the Engineering and Design Faculty moves to the next phase. Also mentioning past pupils, the cultural and socio-political awareness in art and why being an art teacher is such a rewarding job.
Artwork From Some of our 2019 Matrics.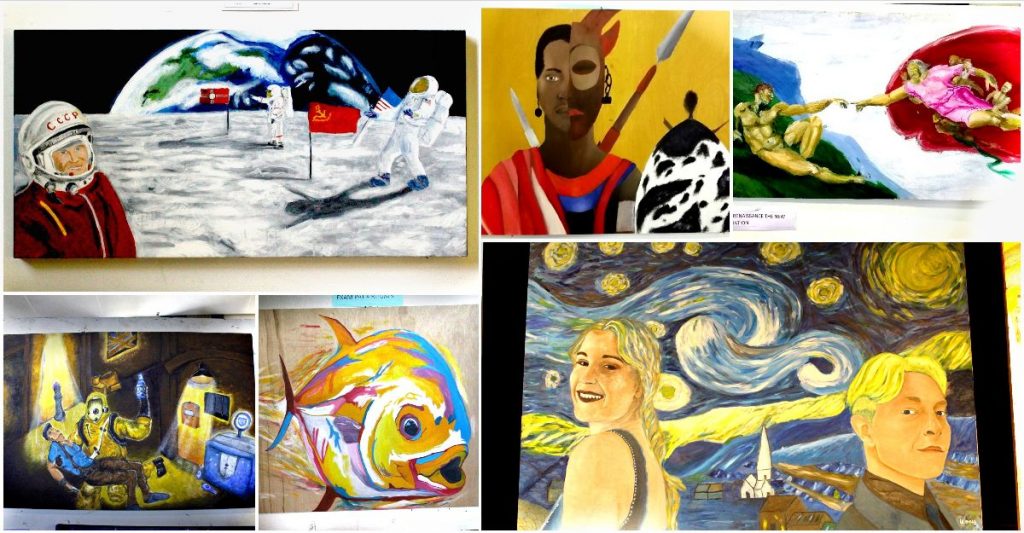 We Need Your Help – Funding
We continue to receive queries about the funding procedure of this project, and are extremely proud of the fact that we have not had to burden our current parents with any additional levy, but have instead partnered with WCED, Industry and Foundations that see the value of this project.
It must be emphasized that while we have already received considerable donor support, and continue to follow up on the promising leads gratefully received, we still need additional funding to complete Phase 2 of the project.
This is therefore a direct appeal to anyone with information about possible donors, sponsors, or alternative income sources, to contact me in order to follow up with them.
We are often asked from potential donors, what process to follow when making a donation, and the tax implications of being financially involved.
Donations towards this project are channeled through the Supera Moras Trust, established by a group of Wynberg Old Boys in 2008. The purpose of the Trust is to provide a vehicle for donations to enhance the education of young men attending Wynberg Boys' High.
The building of new facilities is one of the key focus areas of the Trust, a registered Public Benefit Organisation.  Donations can be made in cash or kind by contacting the Trust superamorastrust@wbhs.org.za.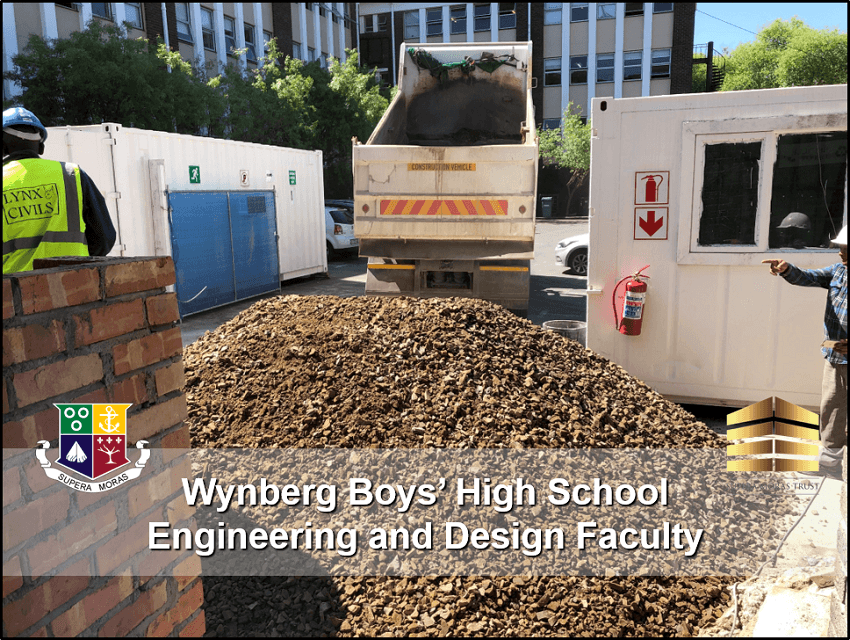 Donation by LaFarge of G5 for under the new lab slab.
Tax Deductibility of Donations
Any prospective donation tax benefit accruing to the donor will be regulated by the country in which the donations are made.
The Supera Moras Trust is a registered Public Benefit Organisation (PBO) with the South African Revenue Service (SARS) and enjoys S18A status which permits the issuing of donation tax certificates to South African tax-payers, who may donate up to 10% of their net taxable income to us without incurring donations tax. Tax certificates will be issued in respect of qualifying donations each year for inclusion in donors' tax returns.
Bequests from the estates of deceased persons in favour of Wynberg Boys' High School may also be exempt from the payment of estate duty in terms of section 4(h) of the Estate Duty Act, 45 of 1955.  The stipulation by the donor to Wynberg Boys' High School is that they must state the donation is made:  "To cover essential costs which include academic fees, boarding costs, books, uniforms and sporting apparel." 
This link to SARS Basic Guide to Tax Deductions offers more information.
As always we would like to extend our sincere thanks to our donors, sponsors and supporters for making this vision a reality.  No matter how big or small you feel your contribution might be, we need your help.  For your information, I have attached a link to our funding proposal that offers more information about Wynberg Boys' High School.  Should you require any further information please don't hesitate to contact me.
Kind regards
Jan de Waal
Headmaster, Wynberg Boys' High School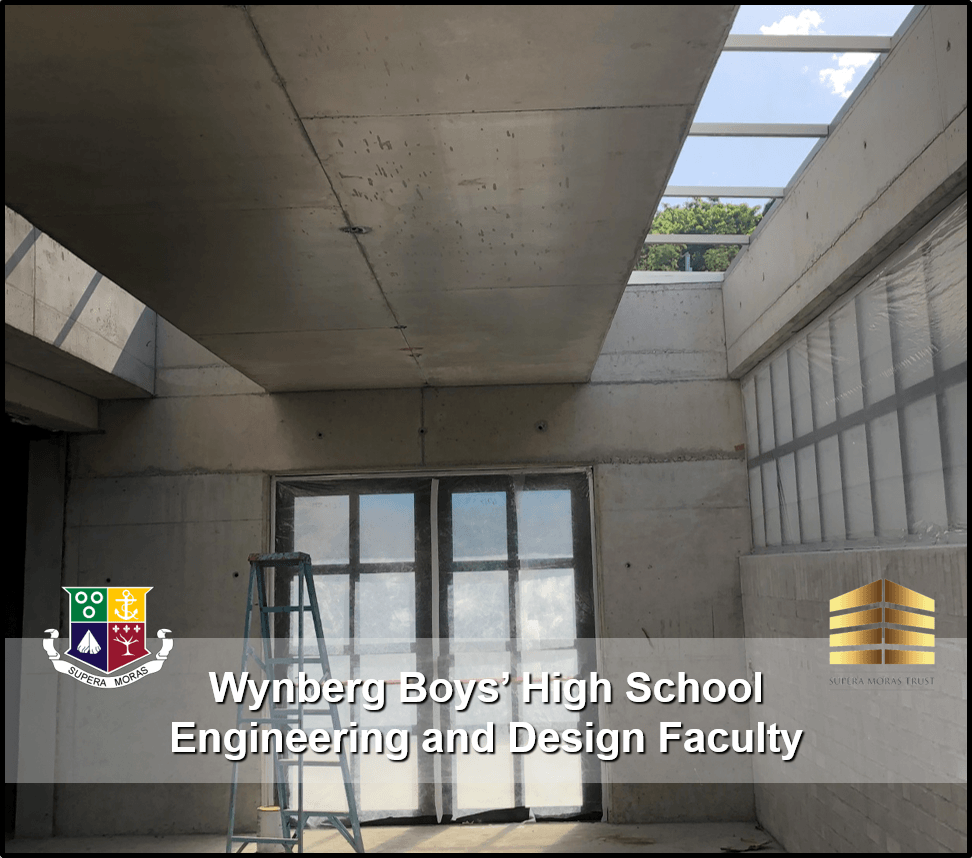 Some Useful Links
Follow Us On Instagram
#superamorastrust
Instagram has returned invalid data.