ABOUT THE SUPERA MORAS TRUST
The Trust's Objectives 
The objectives of the Trust as set out in its trust deed in summarised form are:
To provide financial assistance for the promotion, encouragement and maintenance of the high academic, sporting, cultural and service standards of the school.
To provide financial assistance for the erection of new School buildings and providing, improving and maintaining playing fields, amenities, facilities, grounds, hostels, staff accommodation, benefits, services, security and resources.
To establish bursaries, scholarships and grants.
To make a contribution to the remuneration of a Teacher employed at the School, subject to such terms and conditions as shall be determined by the Trustees.
Trust Beneficiary
The primary beneficiary of the Trust is Wynberg Boys' High School.
Download prospectus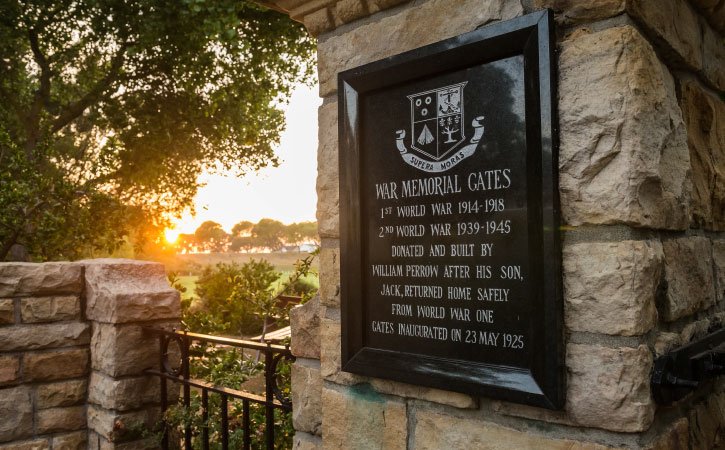 Why does Wynberg Boys' High need donations?
Wynberg Boys' High School would be unable to operate and offer a world class education without the ongoing financial support of parents, Old Boys and benefactors interested in improving educational opportunities for young South African men.
It should be borne in mind that State contribution to elite schools like Wynberg Boys' High School is currently the following:
38% of the personnel budget;

1% of the current expenditure on IT;

0,6% of operating costs;

A miniscule fraction of the maintenance costs;

0% of development costs.
The present annual budgetary needs of Wynberg Boys' High are in excess of R35m. The difference between what the State funds and what is required is provided by parents, Old Boys and benefactors.
How your Donation will be used in the Development of Wynberg 
In order to ensure that Wynberg Boys' High prospers and meets the challenges facing schools in the 21st century, it is essential that the Wynberg Boys' High governor's plan ahead.  Items on the School's 20-year Development Plan are the following:
Personnel:
Attracting and retaining a top-class teaching faculty. (In part, this entails the provision of staff accommodation.)
Providing accommodation to staff if at all possible
Employing additional support staff to cope with increasing student numbers.
Creating positions of Faculty Heads to manage broad educational streams.
Bursaries:
Providing bursaries for young people from all communities who are able to add value to the School and benefit from the education on offer.
Academic facilities:
Refurbishing the Science laboratories.
Acquiring cutting-edge computer and IT equipment.
Equipping classrooms with interactive electronic teaching aids.
Construction of an Engineering and Design Faculty
Modernising and refurnishing existing classrooms and teaching spaces.
The construction of the following general facilities:
A multipurpose hall.
Upgrading the outdoor theatre.
A video analysis and seminar room.
Rooms for First Aid and Physiotherapy.
A modern Gym.
Upgraded squash courts.
A 'minor sports' hall for badminton, table tennis, judo, karate, fencing and similar indoor sports.
Sports pavilion.